Travel searches surge as long holiday approaches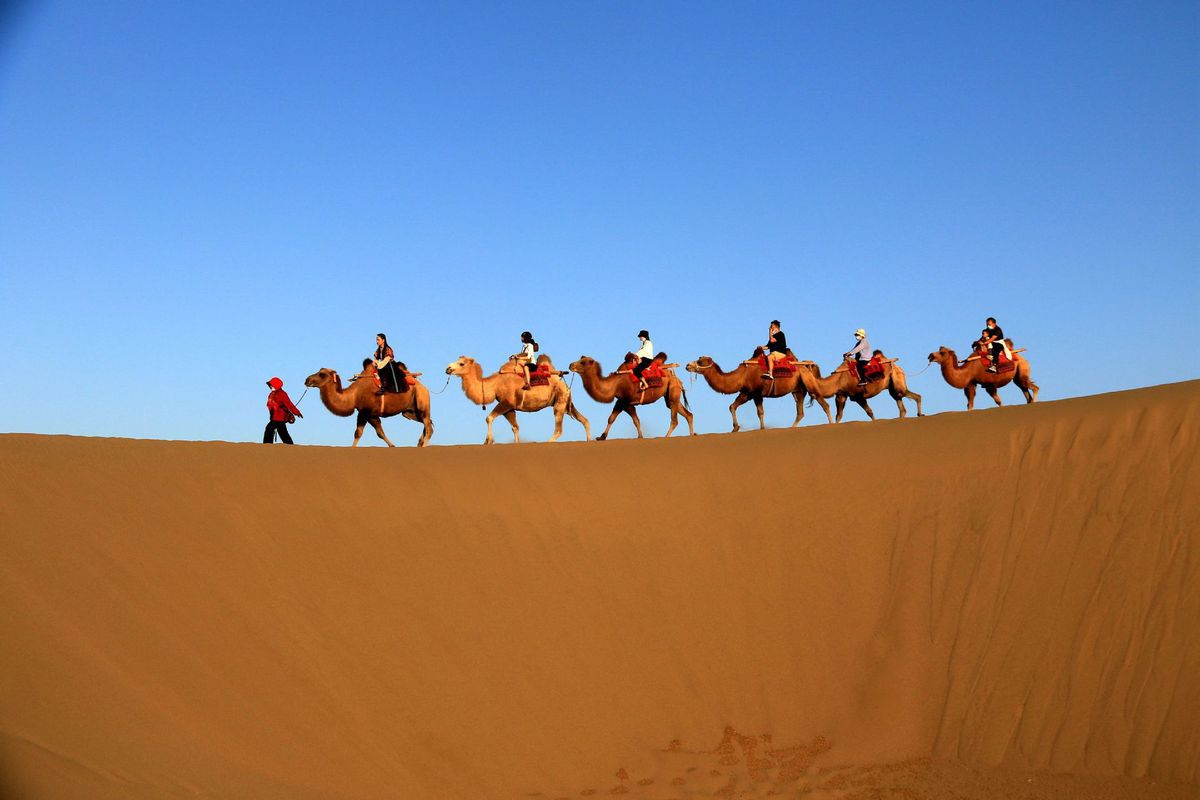 With the weeklong National Day holiday around the corner, many Chinese consumers have booked flight tickets and premium hotels with beach views and hot springs, as they would like to grab the opportunity to travel during the last long break of this year.
Since early September, the number of searches on taking trips during the National Day holiday, which lasts from Saturday to Oct 7, started to increase significantly, according to Qunar, a Beijing-based online travel agency.
On Sept 16, travelers were able to book train tickets that depart on Friday based on related regulations. Train tickets that depart from Beijing to Zhengzhou, Henan province; Xi'an, Shaanxi province; and Yinchuan, Ningxia Hui autonomous region were sold out immediately after they were available online, Qunar found.
"Since this summer, consumers have shown a continued travel demand. During the Mid-Autumn Festival in early September, most people took short self-driving trips that lasted about two to three days, and many went for hiking, camping, or some water sports trips," said Yang Guanghui, manager for vacation products at Qunar.
"For the National Day holiday, more people have planned to go for long-haul trips. Related bookings for travel products in Guangzhou, Guangdong province; Yichang, Hubei province; and Zhangjiajie, Hunan province have grown remarkably," Yang said.
Flight tickets that depart from major cities to hot travel destinations on Friday, one day ahead of the official holiday, are sold at full price with no discounts. They include flight tickets from Beijing to Dunhuang, Gansu province; Shanghai to Lijiang, Yunnan province; and Guangzhou to Jiuzhaigou, Sichuan province, according to Qunar.
Destinations with high popularities also include Chengdu, Sichuan province and Sanya, Hainan province. The coastal city of Sanya, the epicenter of Hainan's recent COVID-19 outbreak, lifted its citywide static management on Sept 15. Qunar found a significant increase in the search volume of flight tickets to Sanya after the announcement of the lift.
Meanwhile, during the just-concluded Mid-Autumn Festival, many people chose to stay at premium hotels that are near their homes and equipped with top facilities and services. During the holiday, a significant increase in bookings of luxury hotels with good views was seen nationwide, Qunar found.
Li Jiyang, a 32-year-old Beijing resident, started to dream of an ideal vacation that involves beaches and mountains when he was greeted by attendants at a hotel lobby with polite inquiries about checking his health codes on mini-app Beijing Jiankangbao.
Li had only driven 10 minutes away from his home and had chosen a well-decorated hotel, pretending he and his wife were celebrating a child-free vacation.
"Being a family with two children under 10, we occasionally want to take a break. However, considering that flights may be canceled due to resurgences of COVID-19 cases, possible lockdowns and the risks of not being able to come back and return to work on time, we gave up. Going to a nearby hotel and pretending that we are taking a vacation is a compromise," Li said.
On the other hand, with more people showing strong willingness to travel abroad and limited by travel restrictions of COVID-19, cloud tourism has become more popular.
On the lifestyle-sharing platform Xiaohongshu, posts related to cloud tourism and virtual travel — sightseeing of hot tourism destinations with virtual reality technologies — have come close to 20,000 as of mid-September.
Many top-rated tourist attractions in the world have started attempts to utilize the cloud. For instance, the Canton Tower — one of the tallest towers globally and a landmark in Guangzhou — now offers various types of "cloud tourism" options such as VR tours, short videos and livestreaming tours, through which people can enjoy travel experiences while comfortably lounging on their couch.
Rough Guides Ltd, a British travel guidebook and a reference publisher, has launched a guidebook about traveling in virtual worlds, which gives detailed introductions to sites in virtual games like Assassin's Creed Odyssey and Sea of Thieves.
---
Post time: Sep-30-2022